Grow your business to higher level by Allmark
✓ Allmark was established in the year 2014, having its HQ in Chennai, Tamilnadu, India.
✓ Allmark is a preferred solutions provider, offering unique solutions to enterprises in the domain of AIDC (Automatic Identification & Data Collection) and POS (Point-of-Sale) Solutions in India.
✓ Allmark caters to solutions enabling quick decision while collecting barcode and RFID data from point of entry to exit, while such solutions support seamless business operations.
✓  These enterprises vary in wide spectrum, be it a road-side super market, or a manufacturing company or of a global courier or logistic company, while delivering millions of transaction of products.
Why Choose Us?
Growing Team
10+Strong Professionals with Sales and Support Engineers and 8+ Team for Post Sale and Pre-sale support in Logistics, Accounts, Finance and Vendor Management. Embedded Hardware Development and Software Development team as in-house infrastructure to offer End-to-End Solutions to clients.
Trusted Solutions
Allmark, is an End-to-End Solutions Provider and it is a Perfect Start and Opportunity for our customers to have competitive advantage in the domain of AIDC (Automatic Identification and Data Capture). The products are Barcode Label Printers, Barcode Scanners, Mobile Label Printers, Mobile Thermal Printers, RFID Printers, RFID Scanners, Mobile computers and Industrial Tablets. Dedicated and well-trained engineers work as a team to offer solutions to our customers.
Our Infrastructure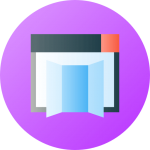 Allmark's infrastructure is built with team of experts in Sales & Marketing, Back-office operations, Customer Support and in-house IT team, to achieve its strategic goals through customer satisfaction and domain leadership. Our procedures and systems are agile to scale up and sustain our business operations and thus provide robust services to our customers
2000+ Customers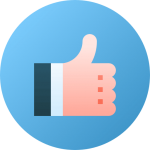 2000+ Clients and it is growing. Wide Product Range in AIDC and POS domain, from international technology leaders.
<! ========= Cool Timeline Free 2.0.5 =========>
Allmark Milestone
START UP
Allmark Scales Private Limited Established
VISIBILITY IN AIDC SOLUTIONS
Portal Partner for Zebra Technologies Ltd
CONSOLIDATION IN AIDC SOLUTONS
Appointed as Silver Partner for Honeywell International Inc
GAINING MOMENTUM TO BECOME A LEADER IN THE DOMAIN
Customers List Crossed 500+
UNIQUE SOLUTION PROVIDER IN AIDC SOLUTIONS
In-House Embedded Development Team Established
EQUIPPED TO OFFER END-TO-END SOLUTIONS IN AIDC
In-House Software Development Team Established
CUSTOMER RECOGNITION AND REWARD
Customers List Crossed 1000+
CONSOLIDATION IN POS & AIDC SOLUTONS
Offering Point-Of-Sales System Solutions To Clients Across South India.
PARTNERED WITH FAMETECH, TAIWAN & INTRODUCING TYSSO POS IN SOUTH INDIA
Robust and technologically proven POS systems are part of Allmark's Product Portfolio to offer varied solutions to customer.
INTRODCUTION OF ALLPOS SOFTWARE – RETAIL BILLING SOLUTIONS
Introducing a user-friendly android based AllPOS software for retail billing applications. For sure, we hope that AllPOS software is a boon to retail owners to optimize CAPEX and ROI in retail and chain of retail establishments.
LAUNCHED CLOUD BASED "SAAS MODEL" PRODUCT CALLED "FINEACK"
FINeACK web app offers improving and optimizing Accounts Receivable & Accounts Payable process that brings a pack of real-time insights to business SME owners to act upon improved cash flow and bad debts reduction.
LAUNCHED OUR INNOVATIVE PRODUCT CALLED "WELPIDE"
It is a software that makes label printing easy and you find it even more valuable when integrating a weighing scale.
INTRODCUTION OF ALLPOS SOFTWARE – RETAIL BILLING SOLUTIONS
Introducing a user-friendly android based AllPOS software for retail billing applications. For sure, we hope that AllPOS software is a boon to retail owners to optimise CAPEX and ROI in retail and chain of retail establishments.
Allmark Expertise
Customized Mobile Computer Solutions (WMS)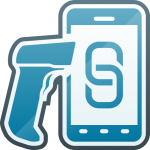 Allmark offers Mobile Computer based Software Solutions to improve productivity and keeping track of material at various stages of production process and supply chain. Mobile Computers of Industrial-use grade comes with in-built Barcode or QR Code Scanners and are rugged.
Stand-alone Label Printer Solutions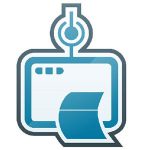 In many assembly line set-ups, movement of Barcode Label Printers are critical requirement and that use of computer connection to a Barcode Label Printer is not an ideal option. Here comes, our Stand-alone Label Printing Solutions in application such as tracking goods through assembly process in WIP process.
Weighing Scales – Label Printer Integration
Global Enterprises and supply chain management dynamics in certain industries demand on-time labelling with weights of goods or count of components in a packet are to be printed with live data from weighing scales. Allmark offers such solutions with ease, simple and yet powerful.
Customized Inventory Management Solution (IMS)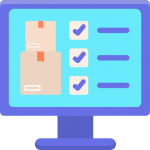 Enterprises across its business operations carry out physical stock take exercises at a pre-defined intervals, depending on the nature of business to prevent pilferage and minimize stock irregularities. Inventory Management Software from Allmark with range of Mobile Computers is a viable alternate and cost-effective solution to manual counting of stock-keeping units, using Barcodes.
Work-in-Progress and Material Tracking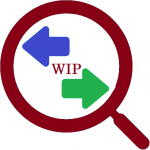 Setting up a production line with production progress tracking through barcode and managing the project from beginning to end is huge and stressful. Allmark and their team's expertise come handy to project manager to successfully implement projects. From beginning to end we would interact with System Implementers such as PLC Programmers, SAP or ERP software implementers and be in sync with the all the stake holders and complete the project.
Simplified-Label Printing Software
Every Industry, whether, it is manufacturing activity or retail chain business flow, the design of labelling and printing is increasingly important. There are a number of ways to filter data from a database for the purpose of specifying which records to print at print-time. Determining factors may include the data contained in your database, your printing needs for that data, and to print operators need certain level of knowledge or training. In many cases, our software helps customers to achieve. Mobile Device based Label Printing: Android OS based Mobile App to type and print labels or to select and print. Simplified Label Printing: No more manual data entry. No more incorrect labels. No more template design needs. Just type and Print.
Customized Software and Integration with SAP or ERP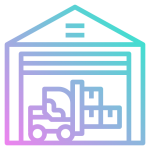 Work-in-Progress (WIP) | Warehouse Management (WMS) | Asset Tracking (AT) Range of Customized Productivity-Solutions-Software from Allmark such as WIP and WMS solutions are deployed to easily integrate with existing ERP or SAP solutions, ensuring data integrity and work-flow efficiency. Dash-board and reports from our software solutions offer higher visualization of tasks and workflows of your business or work-flow.
We are honored by Income Tax Department of India